2015
Sierra Nevada de Santa Marta, Colombia
Driftwood, Axe, and Chainsaw
The material components of an artwork have a life before, during, and after their existence as a finished piece. The canvas of a painting was once many cotton tufts in a field, the wood of the frame was part of a tree, and the pigment in the paint was a variety of minerals found in the soil. The degradation of these materials is inevitable, but because the sum of their parts represents an idea, we often attempt to preserve the «art-object», hoping that the preservation its physicality will protect the concept that is tied to it.
At what point throughout the timeline of the piece is the art born and when during its decay does it cease being recognized as art and become something else altogether?
I went to Colombia to make art that would decompose and communicate a life beyond the moment of its presentation. Inspired by the overlapping of birth and death that occurs throughout the biological process of decay, I searched for a project that would embody both a conceptual and material transformation.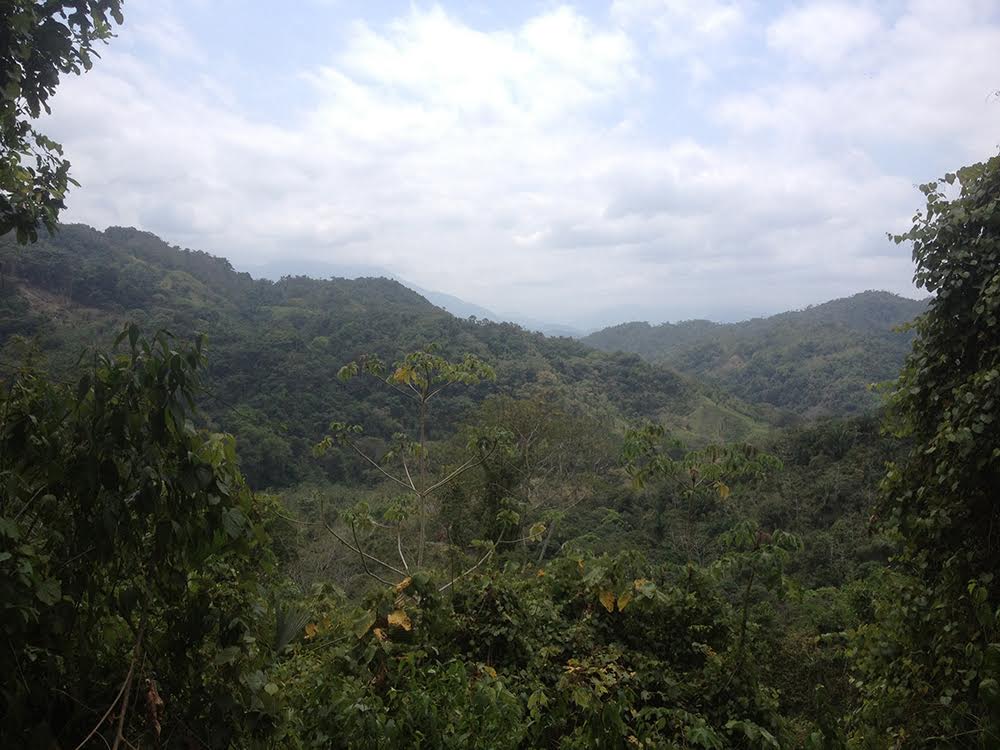 I was intrigued by the activity that surrounded the Rio Palomino. Tourists floated down the river in black inner tubes, Every day, indigenous families washed their clothing in it, beating the fabric on large, flat, exposed rocks. Children from my camp learned to fish in it. Everyone swam in it. The shallow, slow moving water and the warm hum of life that waded through it reflected the peaceful season of summer.
I learned that during the winter months of June, July, and August the tranquility of the river would go dormant as perpetual heavy rains raise the water level by rushing aggressively downstream from the steep, high mountain slopes. This shift in temperature, humidity, and the movement of the river offered the opportunity to create a project that could respond to the unique and dynamic seasonal fluctuations of the region.
I decided to build a boat and dock it on the shore of a small island in the river with the hope that it would be swept away by the powerful winter current. I imagined my boat racing downstream, careening carelessly through the rapids without any passengers. I imagined it crashing into a rocky shore and rotting slowly. I imagined people using pieces of it for firewood. I pondered possible futures without expectation. The boat would inevitably disintegrate, but the process of its decay would belong to the river, and those who interacted with it in some way would become a part of its life.
What was once a tree is now a boat, and will soon be something else. Its story, its beginning and end, are a matter of perception. If it was ideas that brought these components together, what is to be said of the ideas over time? Have they changed? Have we changed? We can only answer these questions if we see beyond a preserved expression at a single moment in time.